WHAT I DO WHEN I FEEL AWKWARD
howdoiputthisgently: I SO do this.
I feel like someone may have sent out some sort of memo stating that I love being ignored to all of my friends and family. No but really. I can't wait to scream my face off with my best friend tomorrow night and forget about everything else.  I'm tired of thinking so much.
I feel like I've been placed inside a box labeled "Save for later" and I'm just sitting here, waiting for it to be my turn.
"What you are is a complicated girl with simple needs. You need your books and..."
– "Breakable You" by Brian Morton (via kari-shma)
I love that I worked my butt off in college for four years so that I could be treated like a child.  Sorry for the rant, but the "Director" title in front of my name means absolutely nothing.  They see my age…and they automatically act like my parent.  I've had just about enough of this. Excuse my while I continue to run a fundraiser completely by myself. KthxBYE.
4 tags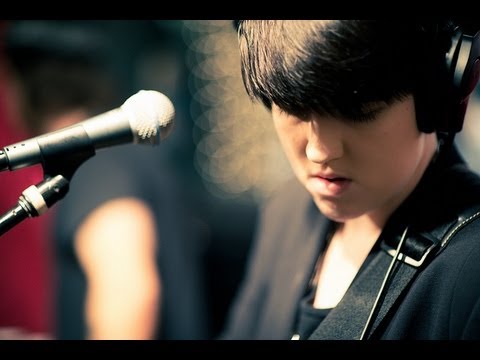 I don't believe I've ever spilled my guts to someone and it actually work out in my favor. I should probably stop doing that. Some things never change, and by some things…I mean my stupidity. Lets just pretend this never happened, like I do with most everything in my life. Yay.
Betsey's Spring '13 line... →
yelyahwilliams: I don't own a whole lot of Betsey Johnson… but I do own enough to know that her clothes make me wanna tag buildings with glittery spray paint and smoke candy cigarettes. I gotta have that yellow coat and apparently, I need to get my crimper back out.  Best. News. Ever.
tastefullyoffensive: Basically, all my sentences start with one of these: ok so basically omg no but seriously actually ok wow ok wow (or wow ok) wait but wait no wait guys oh wow so like dude [via africans] true story.
"Decide that you want it more than you are afraid of it."
– Bill Cosby (via kari-shma) Words I need to live by.
"I believe a strong woman may be stronger than a man, particularly if she happens..."
– John Steinbeck, East of Eden (via girlwithoutwings) :)
"I hope you take a piece of me with you. And there's things I would like to do,..."
– Motorcyle Drive By - Third Eye Blind
Here I am thinking that I have some sort of medical condition that has been causing me to feel progressively more awful, when come to find out a doctor did this to me.  Two years ago a doctor prescribed me a medication I probably never needed, which in turn started stripping me of myself.  I realized that I needed to get off this medicine so I've been slowly weening off for months now. ...
For someone who's single and childless at 25, I sure do have a lot of issues. I just took a Benadryl and a muscle relaxer…my apologies in advance for being late tomorrow.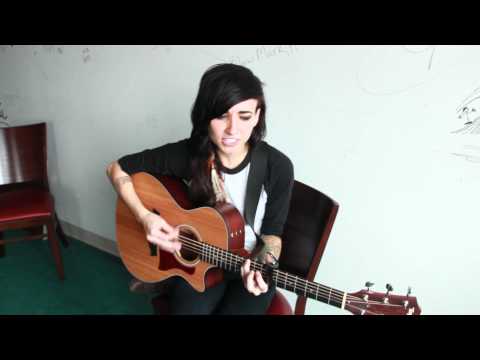 Even though most of the time I feel like my life is absolute boring crap, I need to keep this blog alive for my own well being. I've been inspired lately.  Inspired by my friends, but most of all inspired by the old me. I have forgotten that I chose my career path, not to make money, but to be happy.  I spend far too much time indoors worrying about stuff that really doesn't matter....
WHEN I MEET SOMEONE WHOS ON THE SAME PAGE AS ME
howdoiputthisgently: THEY'RE LIKE: AND I'M LIKE: Basically.
Teaching my mother boundaries is like pulling teeth.  At this point, one of two things is going to happen.  I'm either going to get fired or my moms going to be indefinitely mad at me.  I guess I should just take the mom being mad thing…as that doesn't affect me paying my bills.  I get to work 30 min late, boss is pissed, and she has the nerve to call me and ask if I can come...
"I imagine real love feels a lot like singing along to your favorite song."
– Me
Having high hopes for myself has backfired terribly.
When I wrongly assume that I can handle one more...
whatshouldwecallme:
somebody that i used to know.
#thatawkwardmoment when you listen to a song for the 50th time and then realize how perfectly it describes your current situation. "Now and then I think of all the times you screwed me over But had me believing it was always something that I'd done But I don't wanna live that way Reading into every word you say You said that you could let it go And I wouldn't catch you hung...
in regards to my footie pjs:
Evan: (11:37:05 AM) dont ever date anyone Evan: (11:37:08 AM) who cant respect those Evan: (11:37:11 AM) rule #1 i'm glad someone understands.
"'Cause I've over committed myself I guess this is growing up..."
– Forever the Sickest Kids
moving back, on, and down under.
I have more things going on in my life than I can even keep track of right now, so I figured I should update those of you who care (or who are just stalking me) on what's going dowwwwwn. 1.  I got a new job!  I am now the director of marketing and communications for the ARC of Riverside. I honestly feel like this is what I am meant to do. I'm going to be doing something that matters...
bye bye fatty.
Alright, I know its cliche…but after tomorrow…no more: Soda Candy Cookies Muffins Bagels …and anything else that makes me fat. I've got 6 weeks to be bikini ready. More on that later ;)
"You put your arms around me and I'm home."
– Christina Perri
Just getting up for the letdown.
Sometimes I think it would be a good idea for me to get "don't get your hopes up" tattooed somewhere I can see it at all times. I always forget….
"Tall, dark and superman He puts papers in his briefcase and drives away To..."
thankful.
On May 27th, 2011 I received one of the worst phone calls of my life. This year, I am most thankful for my brother, and the fact that he is still alive. There was a point in that night, when I didn't know if I would be able to write that sentence. It was an actual possibility that I might have to live in a world without Ryan in it. Miraculously, after two colapsed lungs, a shattered...
Staple-gunned by The Spill Canvas
It was in the lobby when I set my sights on you Shoulda kissed you in the elevator, but I was too scared to It was in the morning when I made up my mind I want you staple-gunned right to my side all of the time Woah Do I have to spell it out for you or scream it in your face? Oh, the chemistry between us could destroy this place Do I have to spell it out for you or whisper in your ear?...
Just because I don't hold grudges doesn't mean I'm a push over. I refuse to let my mind be consumed by things that really don't matter. Learn from the uncomfortable situations, and then forgive and forget. Unfortunately, my mother thinks that is all nonsense.  She would rather stomp around and be angry. If I didn't forgive people for making mistakes…I would...